Keystone Lake Employment Opportunities.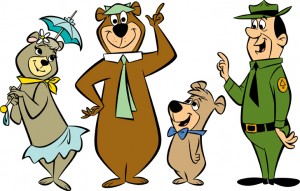 Thank You for your interest in possibly becoming an employee at Yogi Bear's Jellystone Park at Keystone Lake.  We are always looking for self-motivated, friendly, dedicated staff members that like to have fun while helping us to provide an outstanding vacation experience for our guests!
Our operational hours range from 8 am till 10 pm. 7 days per week. All employees must be able to work weekends and some evenings.
If you have more qualifications we are also looking to fill supervisory positions as well. Pay is negotiable and based on experience.
A Summer Bonus program is available for those employees that work all hours scheduled up to and including their final day of employment.
Some of the positions that we have available are:
Reservations Clerks:      Full and Part Time Seasonal positions for Friendly, Self-Motivated, Reservation Clerks. Job entails taking reservations by computer for campsite and cabin rentals by phone or in person and checking guests in or out on their arrival/departure day.  Other responsibilities will include, accepting cash or credit card payments for store purchases and final payments on balances, typing, posting of payments, filing, preparation of outgoing mail and other small office duties.
Housekeepers:  Full and Part Time seasonal positions for cleaning of common areas and restrooms, weekdays and weekends and some evenings required. Must be able to work independently and be a self-starter with an eye for detail.
Cashiers / Stock Persons: We will have positions for store clerks for our pool kiosk and supply kiosk. Will train, but experience is a plus – Seasonal Employment Early April through Early November.
Pool Attendants and Life Guards:  Pool attendants are able to be trained on site and must be able to swim. Certified Life Guards and persons trained in first aid are paid a premium.  A great job for High School juniors, seniors and College age boys and girls.
Maintenance and Grounds Keeping: Must be able to work independently and without supervision.  Lawn Care, small repairs, trash cleanup and other miscellaneous jobs and some customer service duties are all part of these job descriptions. Hiring ages 16 and up. Must be able to lift at least 50 lbs.
Recreational Activities Leaders: Responsibilities include set up and overseeing of arts and crafts sessions, outdoor games, food events and escorts for Yogi Bear and Boo Boo.  Staff must be outgoing and not afraid or too shy to be a leader.  Park will train staff for the performance of all activities and craft sessions.